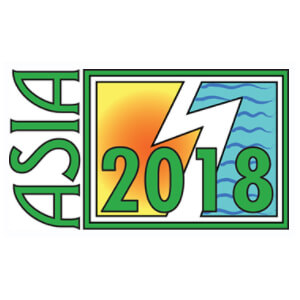 ASIA 2018 – Water Resources and Renewable Energy Development
13 Mar to 15 Mar 2018 // Danang, Vietnam
About Asia 2018


ASIA 2018 will provide a platform for international experts from around 50 countries to focus on issues of direct relevance to Asia: helping advance projects, which will exploit the remaining renewable energy potential; exploring investment opportunities and strategies; addressing major challenges such as climate resilience, and the management of floods and earthquakes; encouraging best practice in project implementation; and, reviewing advances in technology for both new and refurbishment schemes.
Plan Your Visit
Our representative, Benoit Marcoux,
will be available at our booth #109 to answer your questions.
Contact him
 to schedule a meeting before, during or after the conference. 
We are looking forward to meeting you in Danang!
BERTA
At OPAL-RT TECHNOLOGIES we help the world build better products. OPAL-RT empowers engineers and researchers with accessible, cutting-edge, real-time simulation technology to accelerate the development of better products and more reliable energy transmission.
Meet BERTA! BERTA is a safe, reliable and portable test bench for speed governors, turbines, voltage regulators (AVR) and power system stabilizers (PSS). It is also a high-performance real-time simulator and generator of speed/frequency signals to be injected in the speed governor for on-site tests in the power plant. Learn more at 
webprod.opal-rt.com/systems-berta