About ICRA 2019
As the flagship conference of the IEEE Robotics and Automation Society, ICRA will bring together the world's top researchers and most important companies to share ideas and advances in our field.  Many of the most important developments in robotics and automation have historically been first exposed at ICRA, and 2019 will take this trend one step further. As the practical and socio-economic impact of our field continues to expand, the role of industry-centered activities has grown and will be a critical aspect of the meeting.
Holding ICRA 2019 in Montreal reflects a fantastic confluence between the rapid growth in our field, the increasing impact of robotics societally, the recognition of robotics as a priority in Canada, and the growth of Montreal as a hub for new technologies.
Demonstration: Autonomous Forwarder Navigation for Forestry Applications
The forestry industry all over the world is seeing the need for modernization of forestry machines toward autonomy. Among the major players: Canada, Sweden, Australia, and other countries.
This demonstration is a proof-of-concept for the autonomous navigation of a forwarder. The machine is navigating among obstacles such as trees and rocks to reach the logs that are cut and ready to be transported to the highway.
The dynamics of the forwarder is simulated in Vortex from CM-Labs. RT-LAB / Orchestra is used to monitor all subsystems of the demo, to communicate back and forth with Vortex and to implement the navigation controller.
Demonstration: Real-time Simulation in Autonomous Drive
OPAL-RT will exhibit at ICRA 2019. Come and visit us for a live demonstration of Autonomous drive simulation with the OP4510 platform. 
Traditional road and track tests are too costly and take too long to complete. OPAL-RT's systems overcome obstacles the automotive industry faces when testing autonomous vehicle by migrating physical testbeds onto simulation platforms. OPAL-RT systems are flexible enough to integrate each new technology as it is introduced to the vehicle, from data fusion and deep learning to new sensors such as LIDAR.
Plan your visit

Our representatives will be available at our booth # 303 to answer your questions. Contact us to schedule a personalized demo before, during or after the conference.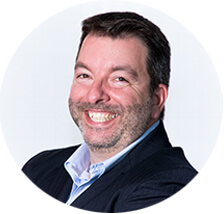 OPAL-RT
Martin Bélanger
Sales Director, North America
OPAL-RT TECHNOLOGIES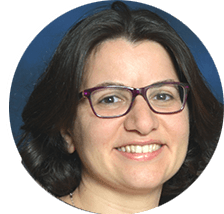 OPAL-RT
Danielle Nasrallah
Technical Lead - Control & Intelligent Mobility
OPAL-RT TECHNOLOGIES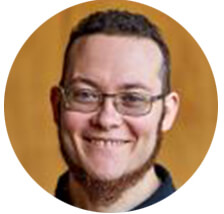 OPAL-RT
Jean Marchal
PhD Student & Simulation Specialist
OPAL-RT TECHNOLOGIES