About IEEE PES GTD 2019
The IEEE-PES Thailand Chapter is proud to be hosting the IEEE-PES GTD Grand International Conference & Exposition Asia 2019 (IEEE-PES GTD Asia 2019) from 19-23 March 2019 in Bangkok, Thailand.
This conference is an extension of the 40th year for "IEEE-PES T&D Conference and Exposition", which is the largest conference and exposition on Power & Energy being held biannually in North America. This will be the first time the conference is being held outside the USA and the Local Organizing Committee in Thailand is confident in bringing new facets and valuable inputs to the international community of power & energy.
Come see us at our booth #M6!
Come see our Presentation
Thursday, March 21 2019, 1:00PM-1:45PM 

Exhibition hall T&D Zone Hall 99

Speaker: Benoit Marcoux, Business Development - Asia
Come see our Panel Session
Friday, March 22 2019, 2:00PM-3:30PM, Amber 1
Panel 11 PG-TD-RE: Real Time Power System Simulation Application
Speaker: Benoit Marcoux, Business Development - Asia
Plan your visit

Our representatives will be available at our booth #M6 to answer your questions. Contact us to schedule a personalized demo before, during or after the conference.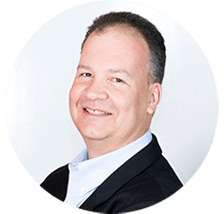 OPAL-RT
Benoit Marcoux
Business Development - Asia
OPAL-RT TECHNOLOGIES