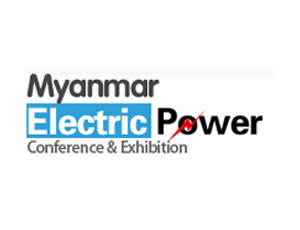 Myanmar Electric Power Conference and Exhibition
17 Jan to 18 Jan 2019 // Yangon, Myanmar


About Myanmar Electric Power Conference and Exhibition 2019
Myanmar Electric Power Conference & Exhibition 2019 Summit is a two-day conference & exhibition in Yangon, Myanmar , topics covered ranging from Myanmar Electric Power Outlook, Challenges and Opportunities, Experiences Sharing from Leading Utilities, Developing Sustainable Power Supply, to latest tech updates – Technological Advancement in T&D, Smart Grid, ICT & Data Management and Project Showcase, 
Plan your visit
Join us and discover how our Power Electronics solutions can help you speed up development, save costs and reduce risks.
Contact us to schedule a personalized demo. We remain at your disposal to discuss your future research projects.

We are looking forward to meeting you in Yangon!