ONLINE STORE
Discover exclusive tailored packages for a wide range of applications
What are you looking for today?
Bring the power of Hardware-In-the-Loop (HIL) simulation into your laboratory to test your control, protection and monitoring systems. We offer affordable real-time solutions for power electronics and protection systems.
See comparison chart Power Electronics >  Protection Systems >
HIL Offers
HIL simulation is the standard for developing and testing the most complex control, protection and monitoring systems. HIL's rise is the result of two major factors currently affecting product development across all industries: time-to-market and system complexity.
Learn More
Prices listed on our website are based on your location. All prices exclude freight, duty or taxes to which these products may be subject. This pricing is not valid for grants proposals. Please contact your nearest sales representative for complete and accurate pricing.
Hardware-In-the-Loop (HIL) simulation is the standard for designing and testing control, protection and monitoring systems. Our products address the challenges that affect all industries, helping to reduce product time-to-market, test more with less, and optimize development costs.
HIL High Performance
OPAL-RT offers a variety of simulator platforms that combine with our core technology to help engineers innovate through current and future industry challenges.
Learn More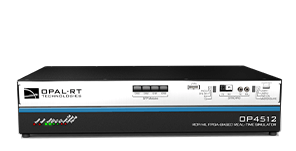 ---
OP4512
Where Price Meets Performance
---
The OP4512 is a compact, entry-level simulator that combines all of OPAL-RT's strengths in high-performance Rapid Control Prototyping (RCP) and Hardware-in-the-loop (HIL) simulation. This real-time power grid simulator offers the best performance at an affordable price.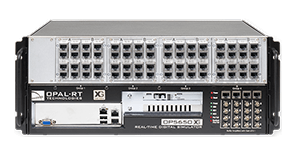 ---
OP5650XG
Versatile Real-Time Digital Simulator
---
The OP5650XG, backed by nearly two decades of expertise in the development of high-performance simulation hardware, is our customers' preferred simulation platform, used in both industry and academia. It combines the performance, versatility and reliability that are ideal for demanding HIL applications.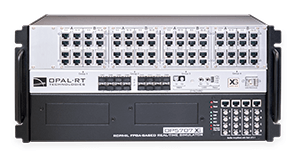 ---
OP5707XG
Flagship Real-Time Digital Simulator
---
The OP5707XG offers an unequalled level of FPGA performance and optical connectivity to meet top-level requirements. An all-in-one solution, the OP5707XG combines the power of the Xilinx® Virtex®-7 FPGA with up to 32 of the latest Intel® Xeon® processing cores and supports an extensive list of communication protocols.