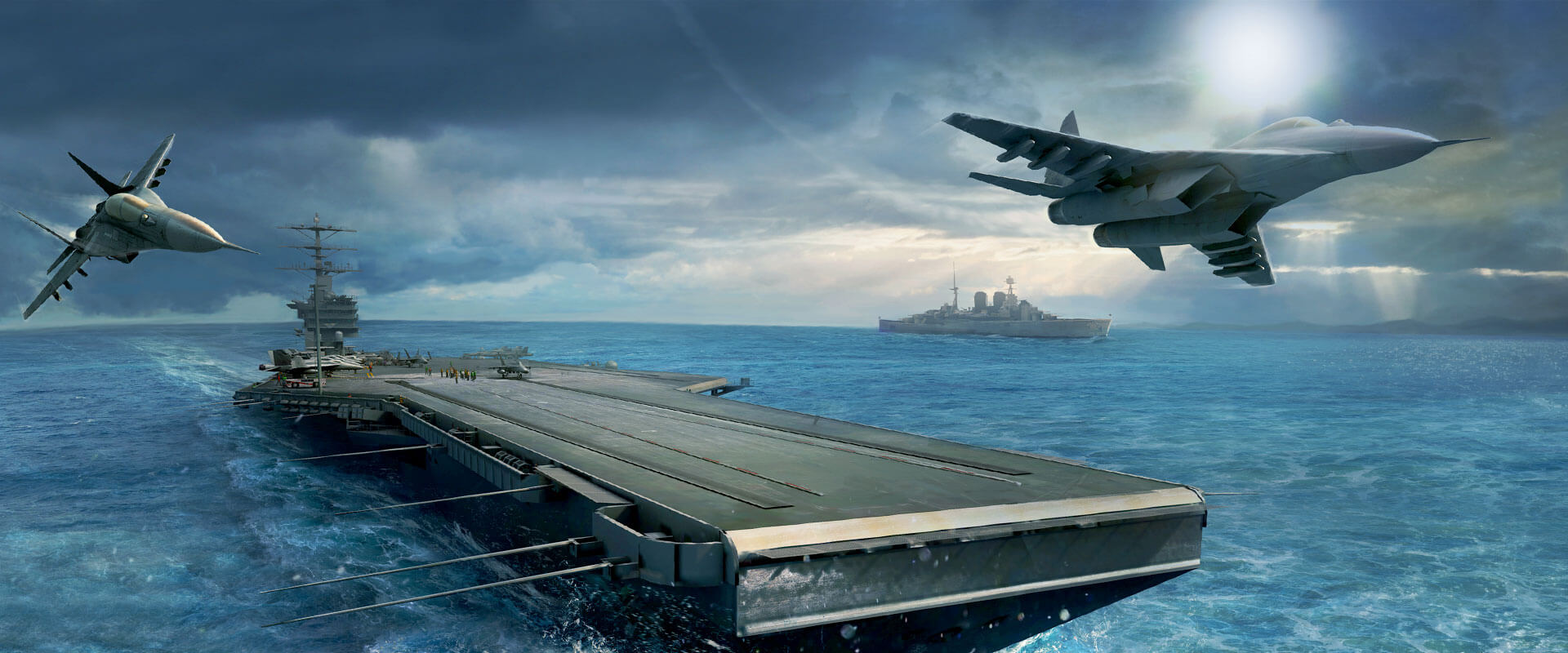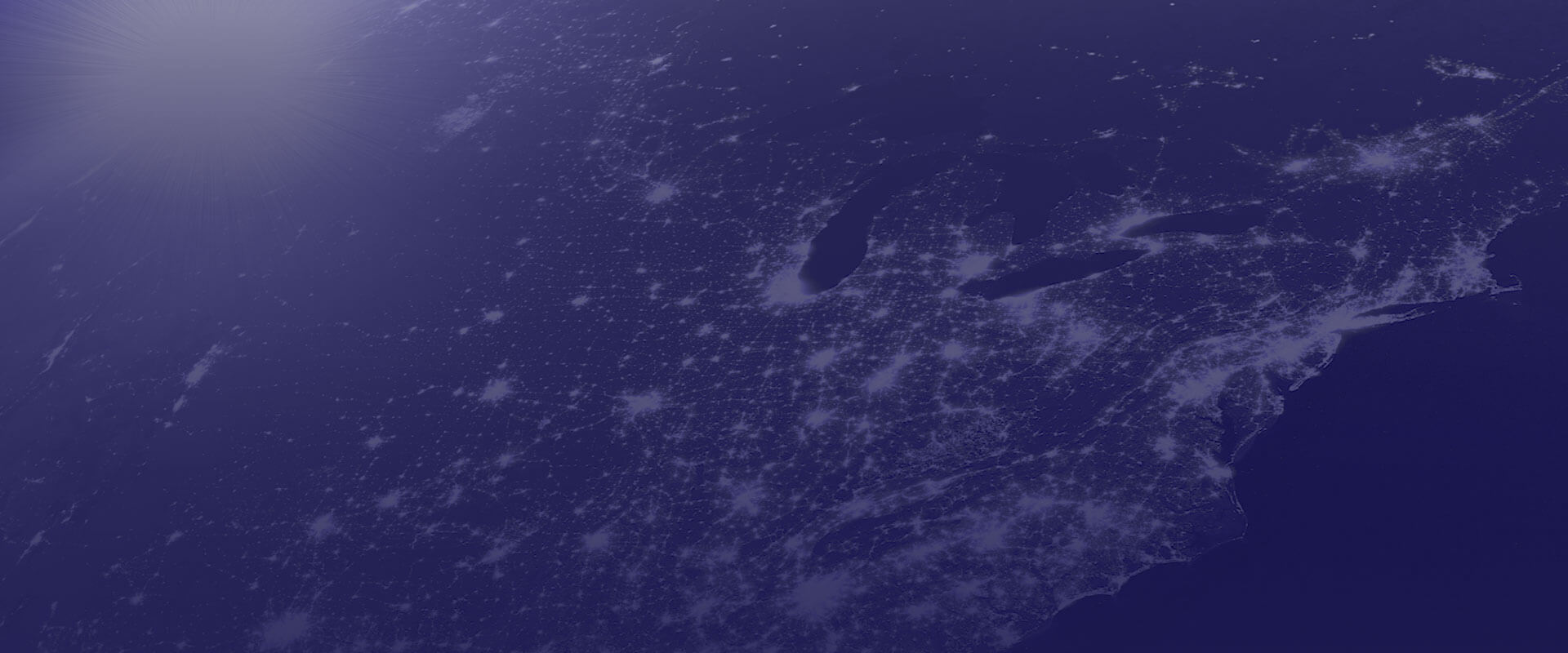 Preliminary Presentation Series
We are excited to be bringing you amazing keynote speakers at #RT17.
Digital Transformation : Disrupt or Be Disrupted!
The Digital Transformation revolution is characterized by a range of new technologies that would have major impacts on Business, Government and the Civil society at a pace never seen before. A new range of technologies that are fusing the physical, digital and biological world are at our door steps. They will transform everything we know and use for the years to come.
Our keynote will go through the major impacts of the Digital Transformation, give an overview of upcoming technologies and forces that are reshaping our world, highlight What leaders should do and where they should look for solutions to be part of this 4th Industrial revolution.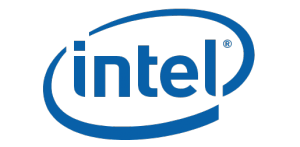 BY DENIS GAUDREAULT
Country Manager
Intel Canada Ltd.
BIOGRAPHY
As the Country Manager for Intel Canada Ltd., Mr. Denis Gaudreault is responsible for leading Intel's Canada teams, defining and implementing a unified cross-sales org & Business Unit strategy to drive business revenue and raising Intel relevance in the Canadian market.
As Intel's in-country senior executive, he is interfacing with government officials, key customers executives, major ecosystem partners and representing Intel on a number of Industry organizations and events. Denis regularly delivered keynotes, media briefings on Intel's and technology trends across TV, Radio interviews.
Innovating in a IoT, IoP World
Greg Farthing will discuss how a multinational company like ABB stays on top of technological trends and continues to innovate to remain leaders in new and existing markets like battery energy storage, digital substations and microgrids. Their investment in R&D allows them to address and anticipate trends such as Internet of Things and People.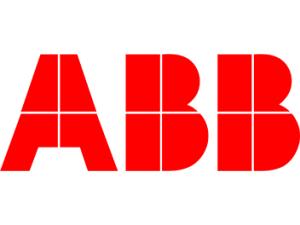 BY GREG FARTHING
   Vice President, Strategic Initiatives & Innovation, Power Grids
   ABB Inc.

BIOGRAPHY
Since January 2017, Greg Farthing is Vice President, Strategic Initiatives & Innovation, Power Grids, ABB Canada. Prior to this role he has been holding the position of Vice President, Sales and Marketing, Power Products and Systems divisions, ABB Canada for 8 years.
In 1988, he joined Cummins Power Generation in Minneapolis, Minnesota as Area Manager and then as Sales and Marketing Manager for Eastern Canada. He later joined Cummins Eastern Canada in 1997 in the Energy Division as Sales and Marketing Manager.
Greg joined AREVA T&D Canada in 1999 as Vice President of Sales & Marketing. In 2004, he was named President AREVA T&D Canada and President of AREVA T&D Canada's Board of Directors.
In 1992, he completed a certificate in Mechanical Engineering Building Systems from École Polytechnique de Montréal. He also completed his studies in Executive Management and Advance Management from McGill University in 2004 and 2005 respectively. In 2009, he completed ABB Senior Leadership Development Program from IMD International, Lausanne, Switzerland.
The Role of Microgrids in Grid Modernization Initiatives
Multiple drivers including commercialization, falling cost, and government incentive programs have caused a paradigm shift in the energy sector towards renewable and distributed energy systems. Despite the numerous benefits including reduced emissions, reduced losses, and grid expansion deferral, the full potential of renewable energy systems can only be realized if a combination of advanced control and energy storage systems is adopted to optimize the operation and cope with their intermittent and variable nature.
Microgrids provide an attractive solution to the higher resiliency and clean energy targets of North American cities where the unfavorable climate change outlooks predict increased frequency of disasters such as Hurricane Sandy. Microgrids not only provide disaster mitigation but also enable renewable energy integration, higher energy efficiency, macrogrid support and customer participation during normal operational mode.
In this presentation, the necessity and contributions of microgrids in grid modernization initiatives will be discussed, and emerging innovative technologies and successful projects in North America will be reviewed.

BY DR. SIMA SEIDI
Principal Consultant, Microgrids, Smart Grid and Distributed Generation, 
Tetra Tech Canada Inc.
BIOGRAPHY
Sima Seidi is an energy specialist with Tetra Tech Power Group in Mississauga, Ontario, specialized in modeling, control and financial analysis of Microgrids and Distributed Energy Resources. In addition to providing technical expertise, Sima conducts market assessment, develops business plans, establishes external collaborations and identifies business development opportunities within Tetra Tech. She currently leads the conceptual design of a community microgrid and has provided technical advisory in the area of microgrids to Tetra Tech clients including the New York Governor's Office of Storm Recovery. Prior to joining Tetra Tech, Sima completed her Ph.D. on Intelligent Control of Power Electronic-based Microgrid Systems from Queen's University, Canada, in 2014.
Cybersecurity (in the Power Systems Keynote)
The energy sector has become a major focus for targeted attacks and is now among the top five most targeted sectors worldwide. All communication lines are attack surfaces, and adding connectivity and automation to power grid systems has increased vulnerability while making cyber protection particularly challenging. Innovative simulation-based approaches to integrating cyber-attacks, network dynamics, and physical system response in order to answer 'what if' will be discussed.

   BY LLOYD WIHL
   Director of Application Engineering
   SCALABLE Network Technologies

BIOGRAPHY
Lloyd Wihl is Director of Application Engineering at Scalable Network Technologies in Los Angeles. He graduated in Engineering from McGill University, and is a recipient of the NASA achievement award. He has extensive experience in real-time simulation, and has led multi-million dollar projects in fields that include synthetic digitized battlefields, network-centric systems, cyber threat assessment, control systems for flexible robotic manipulators, air traffic management,  intelligent transportation, and public safety.
Mr. Wihl has published several papers on cyber warfare synthetic environments, and had the vision for, and guided development of Scalable's Network Defense Trainer, which integrates cyber and kinetic domains.
Multi Electrical System Integrated Simulator (MESIS) – (In the Aerospace
&

Defense Keynote)
The MESIS project key objective is to analyze the integration of Advanced Electrical Systems (AES) that will bring the complete solution into Technology Readiness Level 6 using model based design practices applied to Real-Time Simulator. MESIS System Verification and Requirements Validation process / results will be used to confirm high maturity of system component requirements being tested. The goal of Model Development process is to evolve in model fidelity up to validation level against the system hardware representative test rigs. MESIS role is to identify issues related to the power quality factors, total harmonics distortion and to address electric system integration challenges. 
Using OPAL-RT Simulators, simulation of Power Electronics in nano-second time step domain will enable monitoring  of the Electric Power Distribution System performance and AES control loops to meet the operational and design requirements. Electronic Control Units - hardware-in-the-loop will be introduced to remove Virtual LRU model controllers (limited assumptions) and so fully validate Power Electronics within the aircraft level system model integrated environment.

BY MAREK HICAR
Advanced Systems group responsible for More Electrical Systems Simulation to study power quality and stability
BOMBARDIER Aerospace
BIOGRAPHY
Marek Hicar (PhD.) received MSc. and PhD. degree in Heavy - Current Electrical Engineering and MSc. in Aeronautical Electrical Engineering from the Technical University in Kosice, Slovak Republic, in 2000 and 2005. In 2005, he joined the Honeywell, Advanced Technology group as Senior Research And Development Scientist for More Electric Aircraft (MEA). For Aviya Technologies (at Honeywell, Aerospace, in 2009 – 2010, he supported the A350 eCIB (Electronic Controls Integration Bench) program as a Systems Engineer. In 2010, he joined BOMBARDIER Aerospace for C SERIES program as the Systems Integrator (2010 - 2013) supporting the High Lift, Hydraulics and Electrical Systems. Currently, he is in the Advanced Systems group responsible for More Electrical Systems Simulation to study power quality and stability. In 2006, he received Honeywell Bravo Silver Award - Certificate Of Excellence And Appreciation for developing the MEA plant model and is SixSigma Plus Green Belt certified.
The automotive world is evolving. If we are to diminish our carbon footprint, future vehicles must convert to electric motors. But that alone won't be enough; we must also change the way we drive to have any significant impact on our footprint. Both vehicle and road safety must be improved. With that goal in mind, a new generation of smarter and smarter vehicles are being developed, which include both connected and autonomous vehicles. Thursday morning's keynote speech will address the challenges, our vision and our solutions for these two strategic fields.

HERVÉ POLLART
Intelligent cars – business development manager
OPAL-RT TECHNOLOGIES Inc.
BIOGRAPHY
After 5 years working on the development of the controller for a world-renown automaker, Mr. Hervé POLLART moved on to working as a project leader on new automotive controller validation platforms. With over 10 years of experience in validation and controller simulation, Mr. Pollart is now responsible for developing the ADAS and intelligent car validation products, partnership and lead the development team for OPAL-RT Technologies.
Power Electronics Keynote
It wasn't long ago that many considered power and electrical engineering to be distinct fields with little overlap or shared expertise. As energy grids become ever more dependent on complex power electronics to control and monitor operations, the sharing of expertise between these disciplines has become crucial in creating the next generation of power conversion tools.
Thursday's keynote will highlight the newest in technological innovations: wideband gap semiconductors, convertor design and circuit model implementation, as well as hint at what is being developed to meet current and future market needs. The academic and training benefits of PHIL testing will also be explored, emphasizing the importance of the human element in simulation and design.

CHRISTOPHE BRAYET
Products Director
OPAL-RT TECHNOLOGIES Inc.
BIOGRAPHY
With the support of his team, Christophe leads OPAL-RT's product vision and strategy, and strengthens the company's leadership position in the real-time simulation industry. He is responsible for the product road maps, as well as for capitalizing on new market opportunities.
The business of power generation and transmission is evolving at a faster pace than ever before, with systems growing larger and more interconnected while simultaneously being tailored to individual, highly specialized needs. This race to build tomorrow's energy grid will require a complex understanding of every moving part, not just what we build today but what we're designing for the future.
Wednesday's keynote will serve as a tour of the industry's greatest challenges and most exciting opportunities: new technologies integrating thousands of individual microgrids with national smart grids spanning continents, the evolution of the IEC architecture underpinning it all, and the market trends emerging across the globe, from Québec to China.

ÉTIENNE LEDUC
Product Owner, HYPERSIM®
OPAL-RT TECHNOLOGIES Inc.
Aerospace
&

Defense Keynote
With the numbers of flights worldwide on a constant rise, it can be easy to see the trend and the open possibilities for airframers and their suppliers in the near future. While these numbers climb, so will the tons of kerosene burnt. Additionally, travelers are requiring more in-flight entertainment and comfort than ever to help them endure the long flight hours.
Not unlike the automotive industry, the aerospace and defense industries are also surveying the progress in electrification and its benefits. Using increasingly more electrical systems to replace their heavy and cumbersome hydraulics counterparts, adding new entertainment systems in every seat, power plugs for important small electronic devices customers have a hard time putting away at takeoff, the new Navy's on-ship electro-magnetic guns for onboard safety (no more gun powder) and far reach, to name just a few. But as easy as it looks, looks can be deceiving! New equipment requires certifications and to obtain it, safety, stability and robustness must be proven. We will address a few of the tools that will be used for tomorrow's tests.

ALEXANDRE LEBOEUF
Systems Integration Team Leader
OPAL-RT TECHNOLOGIES Inc.
BIOGRAPHY
Alexandre has an engineering degree in electrical engineering with a specialization in health sciences from École de technologies supérieures (ETS), in addition to a Technical degree in Programming/Analysis. He has been at OPAL-RT since 2010. Alex has been Team Leader of Electronics Systems Integration since 2012, as well as Project Manager for most team projects since 2012.
The Right Tools for Sustaining the Evolution of the Smart Grid: HYPERSIM, Digital Real-Time Simulation (Part of the Power Systems Keynote)
After revisiting the main grid modernization concepts, the speaker will scope the challenges facing utilities in the new context of energy transition and digital transition. Then he will outline some innovation projects developed at IREQ to support Hydro-Quebec in digesting new energy technologies, which pose many challenges while enabling tremendous opportunities: 1) Massive integration of renewable energy resources and distributed resources, 2) Adoption of power electronic equipment (FACTS, VSC-HVDC) allowing greater grid control, 4) Deployment of smart monitors and synchrophasors allowing greater network observation with more cybersecurity risk exposure and 5) Open access to energy markets, marked by enormous renewable power fluctuations over long distances and hundreds of daily transactions year-round.
Using practical use cases with added value taken from Hydro-Quebec operations, the speaker will make the case that Hypersim based simulation tools are major enablers for accelerating new technology energy adoption, by reducing the development cycle and minimizing commission time through hardware-in-the-loop proof-of-the-concept prototyping and testing. The presentation will be concluded by discussing some current developments at IREQ which leverage Hypersim HIL simulator in new products and applications such as simulation of interactions between Smart Grid and Telecom Grid, Co-simulation of large grids, faster-than-real-time simulation (up to 10x) for control and training, power-hardware simulator for distributed resources studies, and FPGA based simulation of MMC converters.

INNOCENT KAMWA, P.Eng.
Chief of Power Systems and Mathematics
Director of the Network Simulation Centre
Hydro-Quebec Research Institute
BIOGRAPHY
Innocent Kamwa obtained his B.S. and Ph.D. degrees in Electrical Engineering from Laval University, Québec City in 1985 and 1989 respectively. He has been a research scientist and registered professional engineer at Hydro-Quebec Research Institute since 1988, specializing in system dynamics, power grid control and electric machines. After leading System Automation and Control program for years he became Chief scientist for smart grid in 2009, Chief of Power System and Mathematics in 2014, overseeing the Hydro-Quebec Network Simulation Centre known worldwide, and Acting Scientific Director of IREQ in 2016. Dr. Kamwa has held an Adjunct professor position in Electrical Engineering at Laval University since 1990 and McGill University since 2011, mentoring over 35 graduate students. An associate editor of Inter. Journal on Electrical Power & Energy Systems, IEEE Transactions on Power Systems, and IEEE Power Systems Letters, he is also Editor-in-Chief of IET Generation, Transmission and Distribution since 2012. A Member of Cigré, Dr. Kamwa is currently the chair of IEEE stability subcommittee, Treasurer and Standard Coordinator of IEEE Electric Machinery Committee and past member (2009-2013) of the Fellow evaluation committee of IEEE Power Engineering Society. Dr. Kamwa's Honors include four IEEE Power Engineering best paper prize awards, three IEEE Power Engineering outstanding working group awards, a 2013 IEEE Power Engineering Society Distinguished Service Award, Fellow of IEEE in 2005 for "innovations in power grid control" and Fellow of the Canadian Academy of Engineering.