Performance sans égale, fidélité exceptionnelle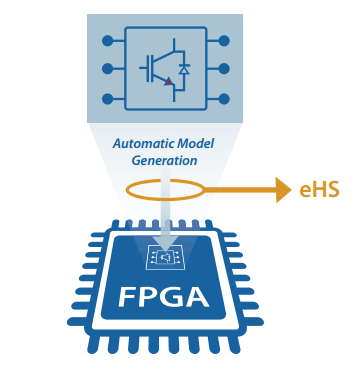 As the world electrifies, researchers are pushing the limits of power electronics requirements in terms of efficiency and power density. OPAL-RT has been at the forefront of FPGA simulation for over 20 years and continues to innovate to meet the demands of the power electronics industry.


eHS simplifies FPGA usage for HIL simulation, without the need for coding or mathematical modeling.
It is a generic and reprogrammable FPGA-based electrical solver that provides a convenient user interface enabling users to bring in real-time models created in the simulation tool of their choice: Simscape Electrical™, PLECS, PSIM, NI Multisim, and OPAL-RT Schematic Editor.